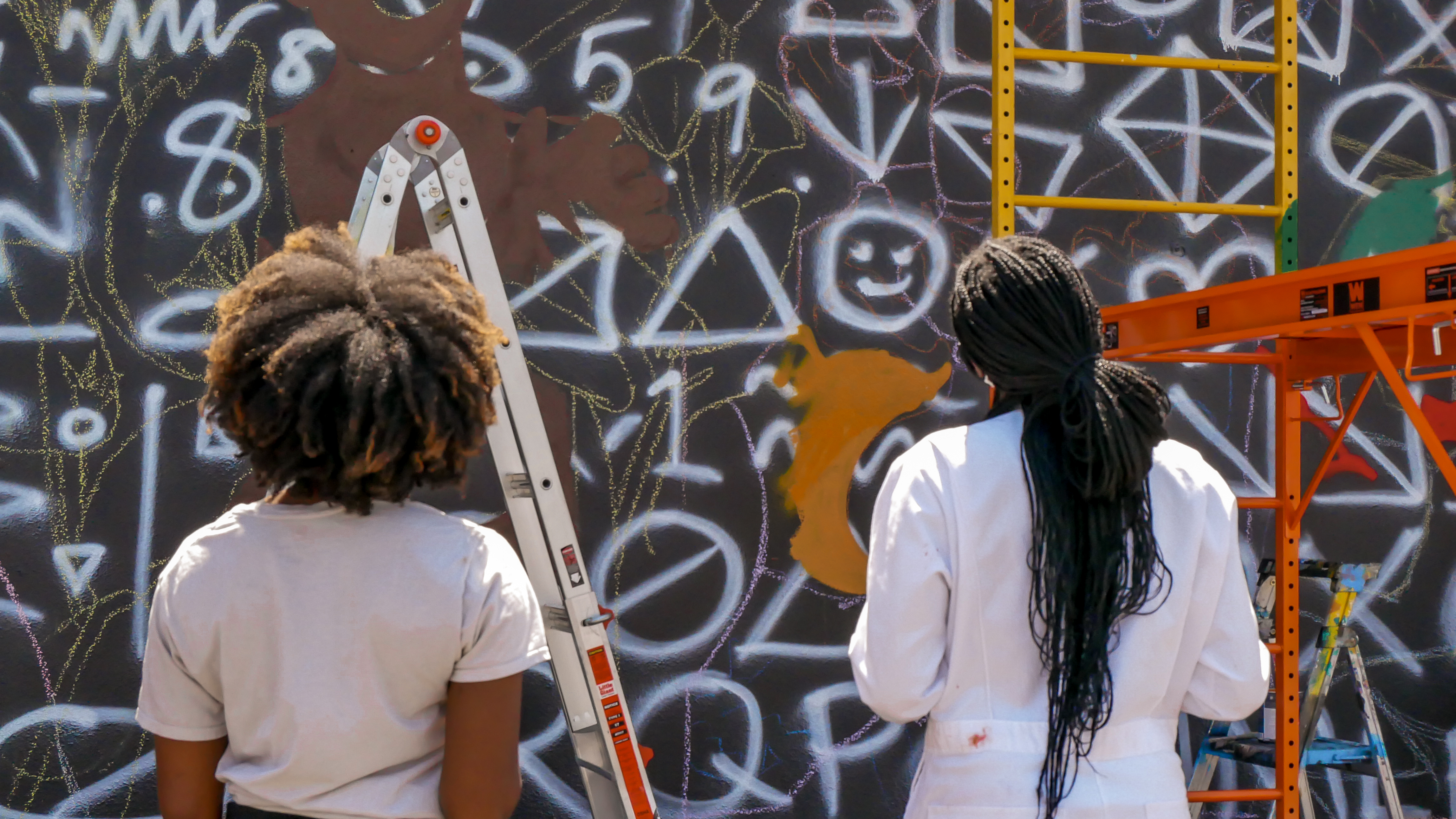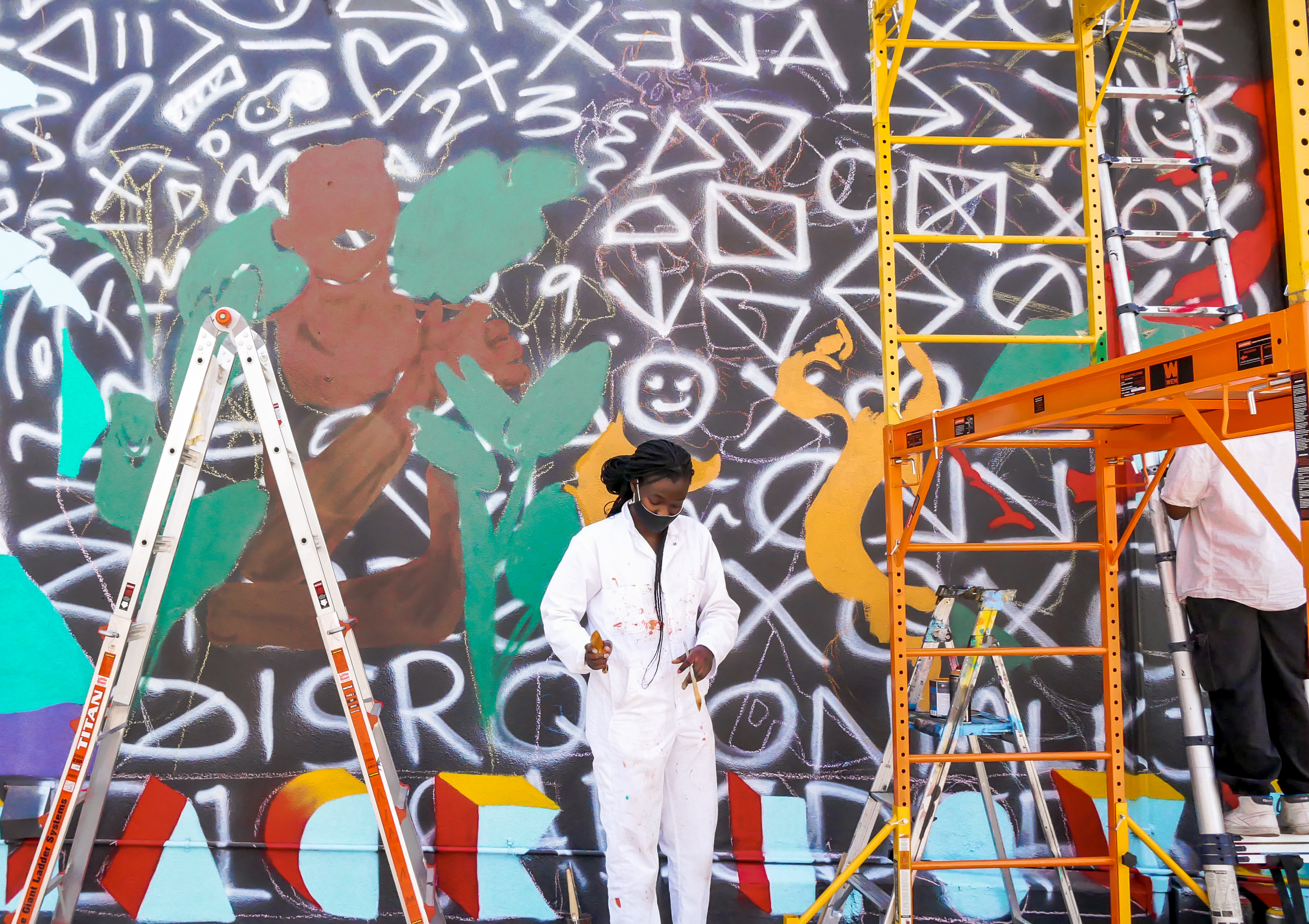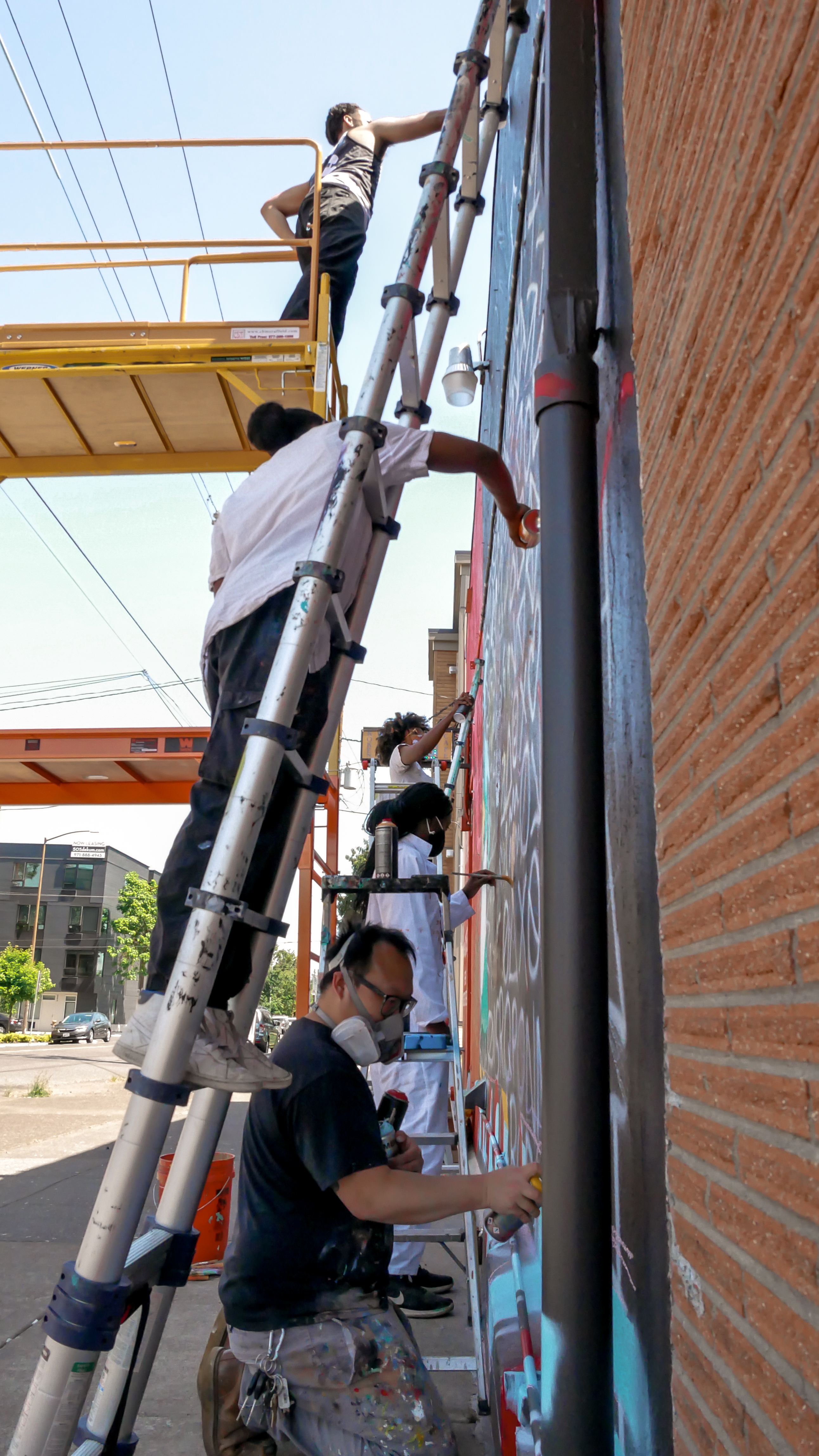 Black Rose Market
Community Mural

Community Public Art

Featured Artists:
Jahdi, Sam R. , Bernie L.
Alex C. and Empwo.

Photography: Dani Jean


This mural is supposed to represent all forms of Black Love made by black artists. Black Youth MVNT and Safe PDX came up with the idea of ...and what it means to us individual artists. My portion of the mural is represent Black Love being Black Fatherhood... This mural is also in memory of Danae Williams.